Georgia is home to approximately 10 million people that keeps increasing every year it's the eighth-most populated state of the US. Popularly known as the "Peach State" whether it's the hustle and bustle of the cities or quiet charm of small towns Georgia offers it all.
Georgia is blessed with a deep history, unique lifestyle, diversified topography, dense forests, coastal beaches, farmland, spanning mountains, and breathtaking natural sights.
An affordable cost of living, lower taxes, and housing costs below US average, and a pro-business environment are the factors that make Georgia one of the best places to invest in real estate. But before taking an investment call why not consider the pros and cons of investing in the Georgia real estate market. 
To prevent you from doing the hard work we connected with some leading Georgia brokers and collected their expert tips on how to deal with the present market.
1. Neal W. Heery, Founding Partner at Sotheby's International Realty Atlanta Fine Homes (Atlanta)
Inventory is a problem. There is less inventory than at any point in the 40-year history of the listing service. Sellers if we don't sell it in a few days, it is overpriced. Days on market hurts you. 
With cheap interest and desperate Buyers, the condition of the property is more important than price. Images and managing listing distribution affect your bottom line much more than you can imagine. 
Buyers, let one agent know you are working with them and that you are a committed and capable Buyer.  Your agent needs to be connected and actively seeking property for you, not just scanning the listing service. They have more buyers than they have property. They will bring properties to buyers they can trust.
The price is probably high and will probably go down sometime. Maybe now, maybe years from now. I cannot see anything in the market that can cause a crash.  There is not enough inventory to crash it.
2. Lisa Bennett, Associate Broker at Atlanta Fine Homes Sotheby's International Realty (Atlanta)
I think we're going to have a very busy spring market. If you're a buyer here are some things to remember and be very prepared. You must have a very seasoned agent to help you navigate this process.
Make sure you've connected with the lender and get prepared.
Set up a file and put all of the documents that you need for the lender so you have everything together and you don't have to look for it. The faster you get documents into the Lender it keeps your file moving while in underwriting.
When looking for a house, be willing to Demonstrate financial security by putting down more cash. Be decisive and ready to move quickly you want your offer to be as clean as possible
Maybe you want to look for a house that is under your budget to give you room to bid up. because in this market we are seeing multiple offers, and it will give you that competitive edge you'll need to get the house under contract.
Winning the bid is not just about the price, it's also about the terms, so your agent should find out what (beyond the listing price) is important to the seller that might give you an advantage.
You must also be flexible. Keep in mind every deal is different, try not to get attached to a property. Be open to other areas maybe you hadn't thought about.
What I would say to Sellers:
You definitely want to stage the house because statistics show the house sells faster, and usually at a higher price point for the market. make sure you have professional pictures and have the ability for your property to be shown virtual just in case I would tell Sellers to get their home in pristine shape, but in this hot market I have seen sellers get away with selling their property AS-IS, because of the low inventory, however, homes that don't show well are not the buyers first choice.
Make sure you have all your disclosure ready to go before going on the market.
Make sure you're available to respond to offers when they come in, and if you plan to counter do so in a timely manner.
I would say make sure you and your agent go through all offers diligently because Pressured buyers sometimes make promises in their offers that they can't keep. just so that they can get your house under contract. If it sounds too good to be true, be aware that as the contract progresses the buyer could encounter unanticipated difficulties in keeping the contractual agreements. Sellers should have a conversation with their agents regarding repairs if the seller is willing to do any repairs.  
Also discuss the Appraisal process and issues that could arise, such as low appraisals. If a buyer is paying cash, you might want to have them waive an appraisal. If an appraisal comes in low are you willing to lower your price or have the buyer pay over the appraised value.. have a game plan.
3. Peter Nelsen, Real Estate Broker At Seabolt Real Estate (Savannah)
Buyers, if you are looking to purchase a home during this holiday season your best bet, if you are not looking to pay a premium, is to look at buying a home that has been listed for at least 30 days. That simple fact will tell you that it is not priced for the market and you will not be in a bidding war and can actually negotiate your best price. Be prepared for difficult Sellers with dollar signs in their eyes and make sure you have the capacity for a little renovation work.
Sellers, if you truly are a Seller in this hot market, first secure your "To" then get that house on the market ASAP! If you think it's not the right time with the holidays, think again. Buyers in the market right now are desperate for new housing inventory and want to purchase them now. Don't wait for everyone else to list in the Spring and have unnecessary competition. When considering a listing price, price your home 10% less than the current market will bear. You will get the current market price for your home, with nearly no time on market, and may even get more than you expected.
4. Andi DeFelice, Real Estate Broker At Exclusive Buyer's Realty, Inc. (Savannah)
My advice to buyers in this crazy market is:
Be prepared…  If financing, speak to a lender and make sure you have a strong pre approval before making an offer.  If paying cash, make sure you can show "proof of funds".   Sellers in today's market will not even consider an offer without proof of funding.
Be realistic… you're going to be competing with other offers.  Be prepared to be aggressive but also willing to walk away.  Don't get caught up in the bidding wars that we see going on today.  Understand that, in today's market, you are most likely going to over pay for a home.  If you don't expect to be in the home for at least 5 years, perhaps now is not the time to purchase.
Be patient…  with the limited inventory that we are dealing with, desirable houses don't stay on the market very long.  Understand and accept that there will be more homes if you miss out the first few times.
Take a break… sometimes it's helpful to just take a step back.  I am hearing more and more about "buyer's fatigue".   When that happens, decisions are more likely to be made out of frustration.  If the process becomes more of a burden than enjoyable, let it go for a bit. 
5. Miracle Holt, Real Estate Broker At Village Realty (Atlanta)
My advice to buyers would be to understand that although the current market is a sellers market that does not mean it is not a good time to buy! Rates are great which can afford you more buying power and the economy granting much better income than previous years means now would be an ideal time to purchase a home of your own. However, buyers in this market need to understand that they will need to have more of their own resources when it comes to closing costs and down payment if they want to be competitive. This is not meant to discourage those who want to buy but to prepare them for the nature of the current market. We are seeing more buyers paying their own closing costs or negotiating more during their due diligence period. We are also seeing buyers saving up more money to make more competitive offers. I also hear buyers mention "first time home buyer" incentives which we no longer have in the capacity in which they may think we do. There are still down payment assistance programs for those who qualify however those programs do tend to have a longer closing time-frame and a higher interest rate. There are a lot of options when it comes to buying which is why it is so important to work with a Realtor who is knowledgeable of all your options. 
For sellers, this is a great time to sell if you have a need and desire to. The housing market has not seen such a boost for sellers in over a decade. Sellers suffered greatly during the recession when buyers were able to get a home for little to nothing. Buyers were able to dominate the market for several years while sellers had to struggle with low appraisals, short sales, fear of foreclosure, and being upside down in their homes after the market crashed. Now, here we are over ten years later and sellers are finally able to see the equity growth they have prayed for. Now, this does not mean it is a free for all for sellers. You still must be fair and reasonable when it comes to selling your home. Buyers are spending more on homes now than they were a few years ago, so they are expecting quality homes that are in good condition. Please do not mistake the current state of market to mean you can sell your home in any condition for any price. Remember, the home still has to appraise and condition is a big aspect of the value. Be considerate with your pricing and listen to the advice of your agent. We have seen many appraisals come back short because the sellers are not wanting to believe their agent when it comes to value. 
For both buyers and sellers, it starts with hiring a Realtor who will be able to help you develop a strategy to truly achieve your goal. Having a plan of action is imperative to actually seeing that plan through to the end. Take the time to work with an agent who will listen to your needs, wants, and desires and help you execute a realistic and feasible home buying/selling plan!
6. Micki Esposito, Principal Broker At Momentous Realty (Servicing: Atlanta and Augusta)
BUYERS NEED TO CONSIDER CURRENT LIMITATIONS
Really, there's so much a buyer should consider when purchasing a property; but, more so now during this pandemic-era.  It's imperative to work closely with a seasoned real estate broker; one who specializes in negotiation. My clients are at an advantage with my 25 years of experience working with Senior Executives at major companies; they taught me high-level negotiation skills that most realtors do not have.
Being a homebuyer navigating in this pandemic-era you would want to ensure your real estate broker retains your option to terminate a deal. With low inventory and it being a strong seller's market we are now seeing buyers waiving their rights to win deals at all costs and really, some sellers are even encouraging this tactic. However, with my clients I just do not feel right taking this no inspection route; it is my fiduciary responsibility to advise my clients on how to protect their interest long-term. 
An inspection is one of the most important avenues that could cost buyers big in the long run. Please, conduct a property inspection regardless of what the seller's property disclosure says or doesn't say; but keep the inspection simple.  Yet do not waive this option to conduct a property inspection during your due diligence period this might be your only way out of a contract. You as a buyer will want to know the condition of a property as your potential home.  We recently represented a client where the seller elected to sell the property "As Is" and they were refusing to commit to any inspection repairs; however, I stressed to my buyer client an inspection should be conducted to protect their interests even if the seller was not going to repair anything. The seller elected to go with a buyer who elected not to conduct an inspection and from my viewpoint, this client dodged a bullet, per se.  We structured our offer in such a way that our buyer was protected and that is what you want…to be protected; even if you elect to purchase a property in "As Is" condition.  
Buyers in this market need to be responsive and they are being tested to the highest levels of their ability to persevere; they find themselves submitting lots of offers which are later rejected for whatever reason and this alone can be very stressful. I've noticed a lot of potential buyers are wanting to go look at houses first without having their financing in place and this is a big No-No in any market. This is the worst action any buyer could ever take.  Why, buyers tend to fall in love with a property just to later learn they cannot financially afford such property and now, this puts a damper on their home search and during their pre-approval process which could take at least 48 hours…the seller has now accepted an offer from a buyer who was Ready, Willing and Able to purchase quickly; simply, they were prepared to act. Be that type of buyer, one who is prepared to act and takes the necessary steps to homeownership. 
Also, besides being prepared initially, such as securing a pre-approval from a lender…buyers, must decide upfront what they are willing to live with and live without in this fast-moving marketplace.  As a broker, I cannot stress enough…meet with your banker or a mortgage lender first.  This is always the first step in the process towards homeownership. Be prepared to discuss your financial position, honestly.  Either way, your banker and agent are going to uncover the truth; so, it is just best to disclose all upfront. You would be surprised, what you thought would hinder you could not be as bad as you think. Just be honest in sharing information; this is the only way they can help you.
Finally, you can alleviate any potential for buyer's remorse by making sure purchasing in this market is what you really want and need to do. Have a family discussion. Just don't feel pressured to purchase now because of what you see and hear on the news.  My positioning doesn't sound too common, does it? Really, I am taking the road less traveled, and we always have this heart-to-heart discussion with our clients.  Once clients look at current market offerings in some price points, they realize their options are very limited and yet, others are submitting offers way over the property appraised value and this could really lead to a buyer feeling remorseful after closing on a property after they take into consideration the long-term impact it may or may not have. Take your time and allow your realtor to guide you through the homebuying process.
NOW, LET'S TALK HOMESELLERS:
Without any doubt sellers have the upper hand in this pandemic era and they are using it to their homecourt advantage. Here's what I have noticed since 2020 and most likely will continue into 2022; homes are overpriced and when the appraisal returns lower than expected deals are terminated and properties are being relisted. The issue here….now potential buyers have conducted inspections and made any issues known to the seller.  When relisting, these sellers must now make these issues known on their new Seller Property Disclosures.  If you have recently refinanced your home, there is no reason to sell right now.  If not, this might be a quick option for you to readjust financially.
The QBQ (question behind the question) becomes, If I sell my home now, will I be able to purchase a new home in this market as a buyer in this Fast-Moving Pandemic Era myself? This is a valid question you need to ask yourself. It is imperative to utilize a broker who goes beyond the duties of the average real estate agent when determining the approximate offer price. We've developed a 50-point valuation with a 3-tier approach when determining values much higher than the standard CMA approach most agents still utilize in today's market. This approach nets our seller clients more profit in the end.  Mother always said: you have just one shot to present yourself and that goes true for properties as well. A seller has only one opportunity when he or she list their beautiful home for sell to attract the right buyer.
Here are several keys you would want to pay attention to before listing your home for sale in today's market. 
You as the seller will become the future homebuyer in this fast-paced seller's market. Currently, sellers don't want contingencies this tends to bind their future actions. Just remember once you sell your home…. you will now need to purchase whether you are downsizing or moving up and you will now have to deal with a seller of your home of interest. Think about that when you are considering offers from buyers for your own home.  Take their current position into account before you discount them and only focus on the money aspect of the transaction.  Keep in mind, nothing has really changed in the homebuying process except it is moving faster. Buyers are still wanting to conduct inspections, there are due diligence periods, financial contingencies, etc. and you will need to do the same as you identify a home to purchase.
Keep in mind, when you become a homebuyer, you are going to want to protect your interests and seek a way out of a contract if the property has major issues or the home seller is refusing to make any repairs, etc.  Don't be this type of homeowner.  Remain Fair while selling your property for the highest amount the market will bear.
You know your property and you know what works and doesn't work; my suggestion to sellers is – fix it before listing. One way to position yourself to win and to control the narrative…. get your property appraised and know your true value. This is like having the Golden Ticket; you can validate your pricing to all potential buyers.  Also, prep the property with a preliminary inspection and repair the big-ticket items. Another suggestion: sell your property with a home warranty for the buyer.
Decluttering and depersonalizing a property is key; we call this neutralizing the personal taste of the seller. Allow your spaces to be free flowing; allowing buyers to imagine living in your home. Buyers always ask me: why do sellers use pictures showing messy rooms; I will just say don't be this home seller. Make sure your photography is well lit and clutter free. Always put your best foot forward.
We pray you are successful in either your homebuying or home selling journey. Our Motto: we strive for synergy; all parties winning within the transaction. Although we are real estate brokers, we treat our clients like family, and we protect their interests and consult with them as their real estate advisors. Our approach is different.
7. Craig Dodd, Broker Associate At Atlanta Fine Homes Sotheby's International Realty (Atlanta)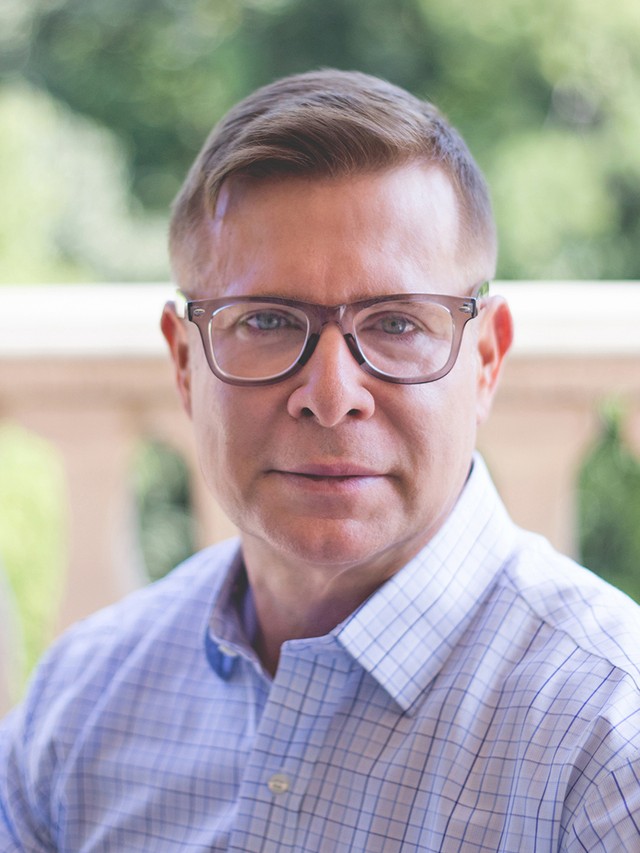 Atlanta has become one of the most attractive markets in the US/ world now.  The city isn't burning, flooding or has bad weather extremes.
We have many tech companies that are either relocating here or operating large centers here.
This move along with entertainment and distribution are causing an unprecedented move to  the Atlanta area. Low interest rates and incredibly low inventory make it very challenging for both buyers and sellers. Even if you are a seller and you makes great profit on your property, where do you go next?
Condominiums have lost favor with many buyers because of Covid mask fines and closed amenities . They have appreciated far less than single family or town home properties, so I see an opportunity for some buyers that want that lifestyle. It remains to be seen if their appreciation factor will return. 
Having said that, an experienced agent that sells all the three types of properties will give a buyer more options. However, that isn't common skill set with most agents.
String financials and a good lender are paramount in convincing a seller you Are The Buyer. I work very closely with my lenders to present strong offers on any property. Many inexperienced agents don't understand how to finesse this part of the process and their clients loose deals.
As far as my listings are concerned. I get my sellers to market prepare as much as possible. Just like their boss is coming to their home. This is a seller market but that doesn't give you an excuse to be lazy. Buyers watch a lot of TV and expect everything to be staged and perfect. If you provide that product, your property will typically sell more quickly and more than list price in some areas. 
Please don't make improvements before consulting your experienced realtor. I've seen a whole lot of wasted money spent that just makes everyone frustrated.  
Buying or selling in this market really revolves around planning and being smart about what you want.  As soon as the first rate hike is announced by the Fed, there will be a frenzy that is going to be pretty wild. Buy before that happens.
8. Justin Woodall, Broker At Woodall Realty Group brokered by eXp Realty (Athens)
My advice for home buyers in 2021 and 2022 is to find an experienced agent that can advise you and help you find the home you are looking for.  I see so many buyers trying to do things on their own or working with an inexperienced or lazy agent get frustrated and stop trying to buy and decide to rent instead.  If you were planning to buy a year ago and put things on pause, then you missed a lot of appreciation over this past year because values have risen tremendously.  My belief is that due to the lack of inventory and general inflation in our economy that prices will continue to rise in most markets.  If interest rates rise, monthly payments will rise.  So, if you don't currently own a home, my advice would be to buy a house sooner rather than later and build equity for yourself.  Just make sure it's one that you can afford on a fixed rate mortgage.    
You need an agent that knows your local market very well that can get you in homes that aren't on the open market and/or get you inside new listings fast.  My team and I have helped buyers win houses this year and avoid the bidding wars simply by being the first offer.  This is not always the case because if their agent is savvy, they may advise them not to take that first offer.  But, when you are working with a great buyer's agent that's up against a less experienced listing agent, sometimes it will give you an advantage.  
Find a great agent, be ready to make offers fast and make solid offers.  This means you also need to have short or no contingencies and have your financing or funds available to show sellers you are a solid buyer and can and will close the deal.  
Advice for Sellers:
My advice for home sellers in 2021 and going forward into 2022 is to have a plan and know where you are going to move before putting your house on the market.  Consider whether you are buying another home, building a home or something else.  And have your new place secured.  You don't want to find yourself scrambling because if you do things right, it will sell quickly.  
Make sure you hire an agent that is an expert in your market area that can advise you on the best way to position your house to achieve your goals.  It's currently very much a seller's market, so a great agent can help you negotiate terms in your favor including getting you the best price, but also your preferred closing date, move-out date, and anything else that's important to you in the transaction.  When you receive an offer, you need an agent to guide you on whether to accept that offer or wait for other offers.  In this market, if the house is positioned properly, it's likely you may get multiple offers.  You need to know how to analyze them and pick the best one for your situation.  The highest priced offer is often the best one, but sometimes a slightly lower offer could have more favorable terms in other ways.  You need an agent that can explain the most likely scenario of each offer so that you can make a wise decision.
9. Venus Griffin, Vice President & Associate Broker At Meybohm Real Estate (Augusta)
The past couple of years have been an extremely strong "sellers" market with multiple offers over list price fueled by record low inventory levels.  Over the past few months, inventory levels have started to creep back up and the "frenzy" of multiple buyers competing for the same property has tapered off some.  Properties are still selling quickly at near 100% of asking price however, indicating that we are still in a market that heavily favors the seller, but drifting more towards a "healthy" market that can be beneficial to both buyers and sellers.

Advice to Buyers:  First of all, select an agent with strong credentials and a track record of results.  Get pre-approved from a well-known, reputable lender if you plan to get a mortgage.  Plan to pay at or very near asking price even though you may not be in a multiple offer situation.  If you are in a multiple offer situation, consider offering "Option Money" in addition to Earnest Money.  Option Money, unlike Earnest Money is non-refundable even if you terminate the contract during the Due Diligence period and will give you the advantage over a competing offer that can walk away with no penalty.  Also, try and limit any contingencies or stipulations to your offer.  Be prepared to act quickly when you see a home that interest you.

Advice to Sellers:  Again, selecting the right agent is the key.  Skills in proper pricing, negotiating, and handling multiple offers will greatly benefit you in the selling process.  Make sure your home is looking it's best and listen to any advice your agent suggest in order to make sure your home is "standing tall."  In the current market, if your home has not received an offer / offers in the first 30 days, you need to re-evaluate the pricing.  Remember, there are basically four factors that determine if a home sells or not:  Location, Condition, Marketing, and Price.  All must be considered when preparing to sell.  Also, realize that in a multiple offer situation, the highest offer is not always the best offer depending on the other terms in each offer.  This is where a skilled agent is invaluable to you as the seller, by making sure you understand each offer and your best options.